Welcome to the website of the Grace Covenant Church Of God. Our congregation is made up of a group of
people just like you who gather together to grow in a relationship with Jesus Christ.
Our mission here is to reach a city, county, country, and world with the love of Jesus. We are located in the
heart of New Ellenton, South Carolina.

Our church holds weekly services on Sunday and Wednesday and we would love to have you come visit and make us, your new church home. Feel free to visit our links to see information about our service times
and our staff. God bless!

For questions or information concerning Grace Covenant you may call 803-652-2103.
Office hours are 9am-2pm Monday-Friday... closed all day Wednesday

OBEDIENT OBSERVATION

In Exodus 14, when Israel was at the Red Sea with Pharaoh pressing hard upon them, the Egyptian Army
hot after them, the impassable sea before them, palpable uncertainty among them, and, great fear in
them—thank God, he was with them! The pillar of fire did not go out because Pharaoh was coming!
The pillar of cloud did not evaporate because trouble was pressing down on them!

But the pillar wasn't moving at that moment either! They had to stand still if they wanted to see what
God would do!!!

He didn't say, "Turn and fight…" and He didn't say, "Turn and run…"
God told Moses to give the people, arguably, the most difficult assignment anyone could receive under the
circumstances. He told them simply to "Stand still and see…" Ex 14:13

The only participation God wanted from them was "obedient observation"! He wanted their absolute attention!!!
Usually, when God says, "Stand still…" it means He's about to teach us something!
There are times when God says, "Don't run, don't fight, don't be milling around…
STAND STILL AND WATCH AS I GIVE YOU A LESSON IN DIVINE WARFARE AND VICTORY that will inspire your
faith, boost your confidence and decimate your enemies!!!

Praise God! Stand!


"Gather the fuel. Stir the embers. Fan the flame!!".
Pastor Foster



Grace Covenant Church of God, New Ellenton, SC
Promote Your Page Too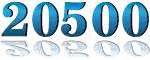 Yummy Tracker