Welcome to the website of the Grace Covenant Church Of God. Our congregation is made up of a group of
people just like you who gather together to grow in a relationship with Jesus Christ.
Our mission here is to reach a city, county, country, and world with the love of Jesus. We are located in the
heart of New Ellenton, South Carolina.

Our church holds weekly services on Sunday and Wednesday and we would love to have you come visit and make us, your new church home. Feel free to visit our links to see information about our service times
and our staff. God bless!

For questions or information concerning Grace Covenant you may call 803-652-2103.
Office hours are 9am-2pm Monday-Friday... closed all day Wednesday

"A NEW START... "
Awake, awake! Put on your strength, O Zion; Put on your beautiful garments, O Jerusalem, the holy city! For the
uncircumcised and the unclean Shall no longer come to you.
2 Shake yourself from the dust, arise; Sit down, O Jerusalem! Loose yourself from the bonds of your neck,
O captive daughter of Zion!
"New" in the Bible is a word that speaks of God's grace, power and redemption—of God's power to bring new
life into the human experience.

Think of the new things God gives:
"He put a new song in my mouth" (Psalm 40:3)
"The Lord's mercies…are new every morning" (Lamentation 3:22-23)
"I will give you a new heart and put a new spirit in you (Ezekiel 36:26)
"Be made new in the spirit of your minds" (Ephesians 4:23)
Put on the new man, created to be like God in true righteousness and holiness (Ephesians 4:24)
"I will also give him…a new name" (Revelation 2:17)

And God promises this: "I will make ALL THINGS new…" (Revelation 21:5)

Israel needed a new work of grace when Isaiah brought this message to them.

WHEREVER YOU ARE AND FOR WHATEVER REASON YOU NEED A NEW START—THERE'LL NEVER
BE A BETTER TIME THAN NOW!


"Gather the fuel. Stir the embers. Fan the flame!!".
Pastor Foster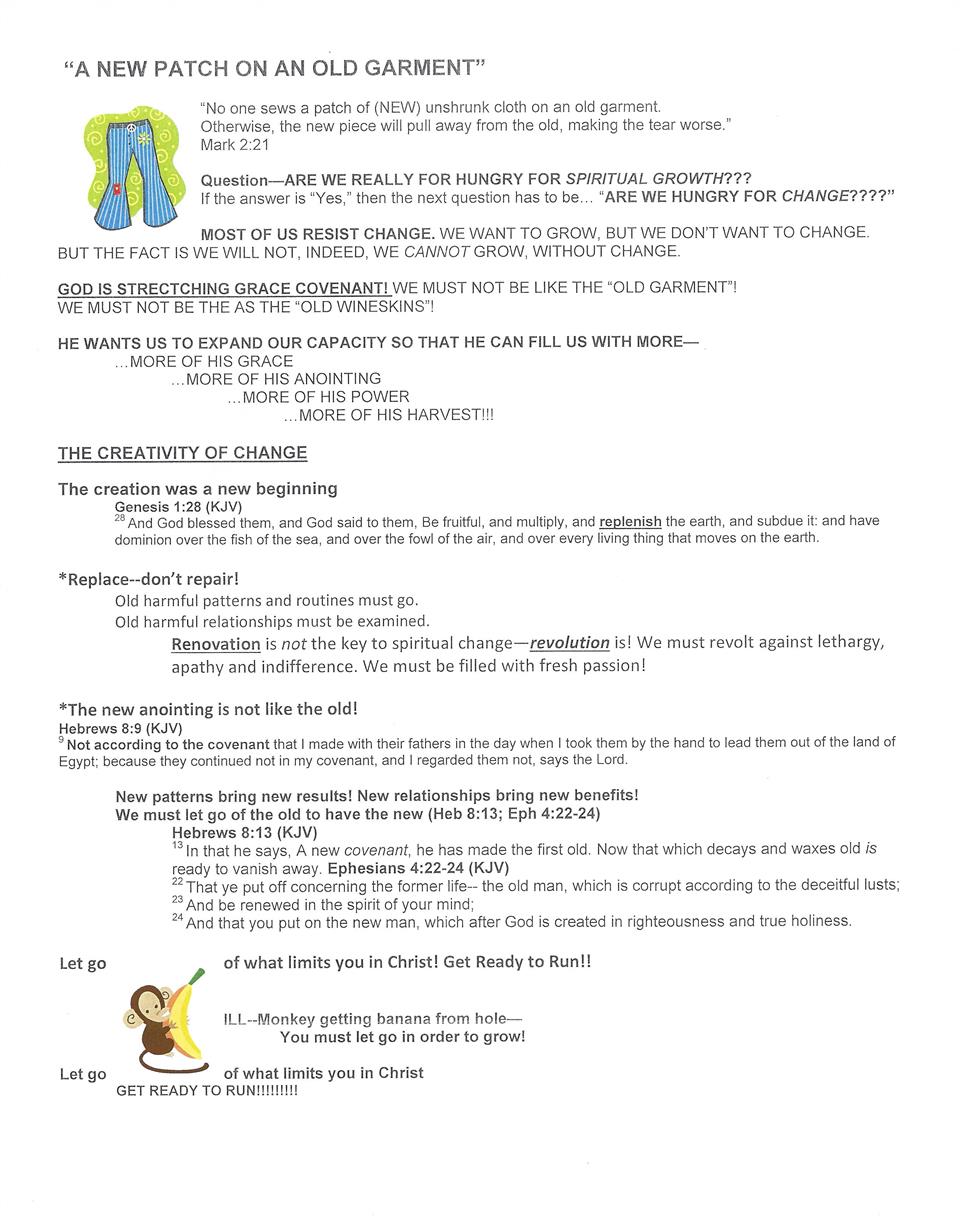 Grace Covenant Church of God, New Ellenton, SC
Promote Your Page Too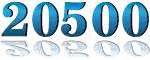 Yummy Tracker