Welcome to the website of the Grace Covenant Church Of God. Our congregation is made up of a group of
people just like you who gather together to grow in a relationship with Jesus Christ.
Our mission here is to reach a city, county, country, and world with the love of Jesus. We are located in the
heart of New Ellenton, South Carolina.

Our church holds weekly services on Sunday and Wednesday and we would love to have you come visit and make us, your new church home. Feel free to visit our links to see information about our service times
and our staff. God bless!

For questions or information concerning Grace Covenant you may call 803-652-2103.
Office hours are 9am-2pm Monday-Friday... closed all day Wednesday

IMMANUEL, GOD WITH US
The babe in the manger is not just God FOR us, but He is further God WITH us.
Jesus Christ "dwelt among us." He is touched with the feelings of our weaknesses..
.
He experienced the pain of losing a "parent" (Joseph). He knew the hardships and difficulties of life..
He grew weary, and angry, and hungry, and frustrated. He experienced betrayal and denial.
He was used and abused..
.
Jesus also experienced joy and delight, the bond of friendship and the loyalty of friends..
He was one of us in every way..
.
Jesus even felt the awful pain associated with temptation, though He never sinned. He was.
allowed to carry the weight of sin of the entire human race when He died upon Calvary's cross..
.
It is a miracle that God came here at all! It is an even greater miracle that He came to be our .
advocate and that He is with us even now!.
.
He promised to never leave us or forsake us. He is forever IMMANUEL! Oh, what a Savior!.
.

"Gather the fuel. Stir the embers. Fan the flame!!".
Pastor Foster



Grace Covenant Church of God, New Ellenton, SC
Promote Your Page Too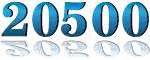 Yummy Tracker