Welcome to the website of the Grace Covenant Church Of God. Our congregation is made up of a group of
people just like you who gather together to grow in a relationship with Jesus Christ.
Our mission here is to reach a city, county, country, and world with the love of Jesus. We are located in the
heart of New Ellenton, South Carolina.

Our church holds weekly services on Sunday and Wednesday and we would love to have you come visit and make us, your new church home. Feel free to visit our links to see information about our service times
and our staff. God bless!

For questions or information concerning Grace Covenant you may call 803-652-2103.
Office hours are 9am-2pm Monday-Friday... closed all day Wednesday

LOOK FOR THE FIRE!!!

On the back side of the desert, keeping stinky sheep, the one-time heir to the throne of Egypt labored
in seclusion and obscurity. Rejected by his fellow Israelites, he probably felt his time had gone and
that his destiny had been stymied. But then, there was the call of God. In the silence of the desert,
he heard the voice of God. In the burning, fiery bush, he saw the glory of God.

You see, God's timing is always right. In our finite understanding, we are prone to look in the wrong direction.
It seems so easy for the enemy to divert our attention from the call of God. Troubles distract us.
Heartache distracts us. Material lack distracts us. Anxiety and needless worry distracts us. In truth,
these things should drive us toward God, but, sadly, so often they don't.

I don't know all Moses went through as a desert keeper-of-sheep. But I know he did it for 40 years.
During that time he must have sometimes felt abandoned, sensed loss, knew discouragement
and endured doubt. But the day the fire burned in the bush changed everything. Thank God he
was still sensitive enough to say, "I will turn aside and see what this means." (Exodus 3:3)

You may be in a wilderness, but there is a fire burning. It is the flame of God's call and the burning bush
of his presence. If you will see it, turn aside, draw near, be open, hear the voice, accept the
call, acknowledge Him—everything will change! In the midst of that uncomfortable, maybe painful and lonely
place you are in, you can still stand on holy ground and know the glory of God! (Exodus 3:5)

Look for the fire! Listen for the voice! Find the Holy Ground of his divine call for you—for right now!


"Gather the fuel. Stir the embers. Fan the flame!!".
Pastor Foster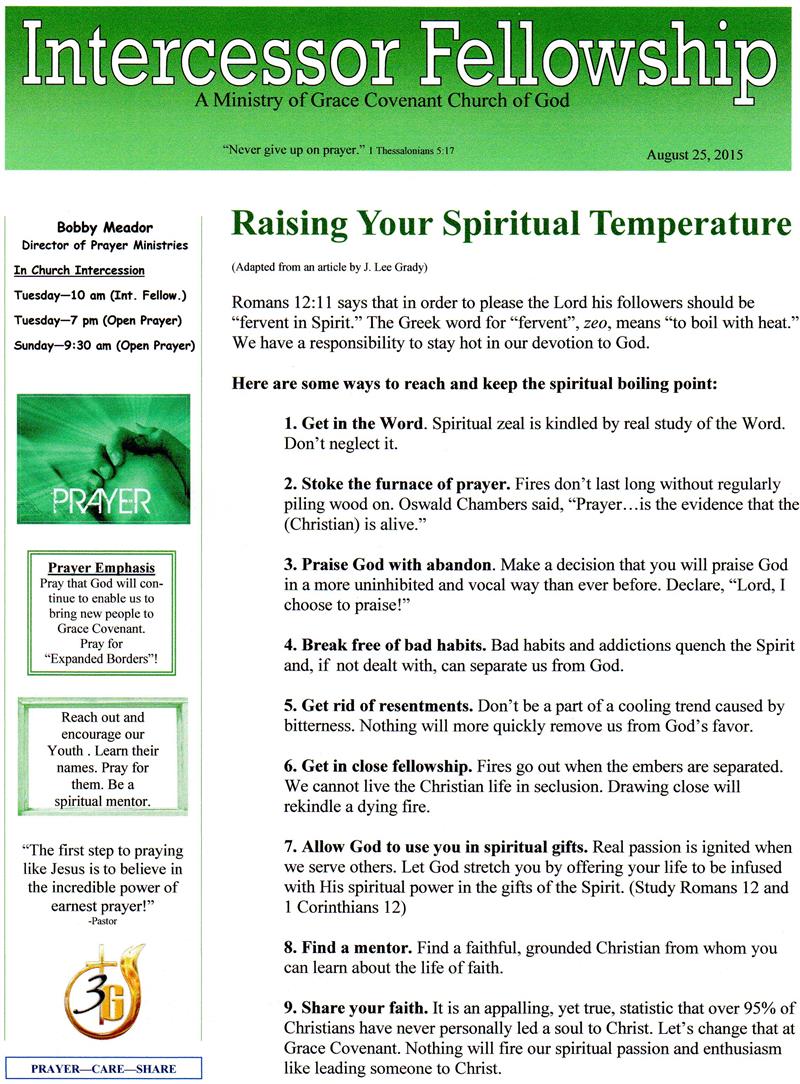 Grace Covenant Church of God, New Ellenton, SC
Promote Your Page Too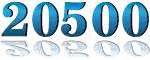 Yummy Tracker